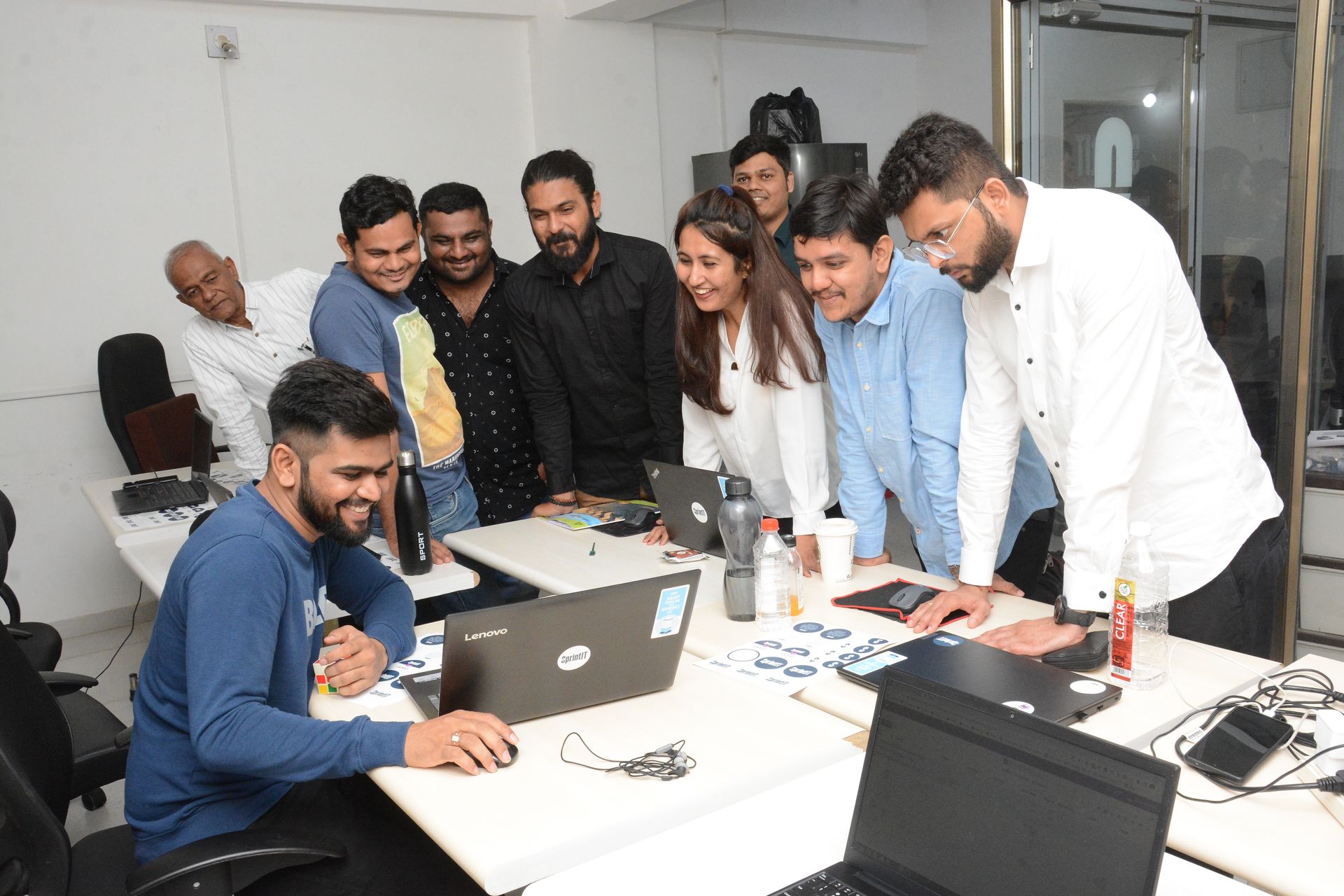 SprintIT is a rapidly growing consulting, service, and software company in the modern ERP market. Our solutions and services are based on the Odoo business apps and our own custom-made apps. One of SprintIT's greatest strengths is that it is made up of people from different language areas and working cultures. With our 50 specialized consultants and developers spread across Finland and India, we are available for about 200 customers in Finland and Nordic countries every day.


We think the old closed systems are yesterday and the future lies in open-source solutions. We offer an interesting opportunity to be involved in building the business systems of the future, based on open Odoo technology. Do you want to become one of the Sprinters? With us, ERP is made easy.
Our growing Sprinter team needs more proactive and self-driven ERP System Architects! You understand the business needs of your customers and utilize this expertise in designing, defining, and implementing functionalities. Our programming language is Python, but relevant knowledge of another language is also a plus! Agile work methods have become familiar to you and working with clients is no stranger to you.
As an ERP System Architect, you would be part of a fixed project team. In the micro team, you get to know your colleagues and their ways of working. Are you looking for a new position where you can use your previous ERP experience and maybe have a new technical angle in your career? If so, we are happy to welcome you to the team!
Our customer base is wide and operates in various industries, so you can get involved in interesting and varied projects. Our Sprinter culture is based on continuous improvement and development. In this position, you get to influence your own job description and get to develop our operations.
Our IT responsibilities and the stack you will be working with:
Python programming in the MVC framework

PostgreSQL relational databases

Integration technologies such as HTTP, XML, XSL, JSON

Linux server environments
As an ERP System Architect, these are the things you'd get to work with:
Work closely with a fixed team that would include a Project Manager and Odoo Developer(s)

Take the customers' requirements and design an Odoo solution to meet their needs

Understand the "Odoo way of doing things" to guide the requirements

Compare the customer's needs with Odoo's built-in functionality

Evaluate available Odoo modules (both OCA and from the Odoo app store) and decide which modules to use

Work out the configuration and the additional custom development that will be needed, then write a technical specification for your development team

Responsible for planning and overseeing overall systems/application architecture, including ERP and e-commerce solutions, planning for the most secure, robust, and scalable architecture

Analyze current technologies used within the company and determine ways to improve

Document and monitor requirements needed to institute proposed updates.

Accountable for possible project challenges on constraints including, risks, time, resources, and scope
This is something that would help you in the role:
You don't need to have experience in Odoo, any kind of experience in developing strategic systems architecture plans will ensure you success (ERPs especially)

You have seen what the work would be about, so the experience that would help you to be successful in the role

You are a person who loves to solve problems and have the analytical mindset to tackle them together with your team

Great communication abilities (written & oral); this is where we all need to improve always but a good base is a nice head start; both English and Finnish appreciated

You will work with people so capability to work with other than machines only would be great!  

Learning mindset; you love to go and search all the new and cool stuff and bring them to the team(s)

Flexibility; This is what we have in mind right now, but time to time projects might need time-issued work and we hope we get your flexibility and priority skills when needed 

You are all about the team. Collaboration is the key. 
Also included in the Sprinter package:
The friendliest Sprinter community of like-minded and international IT people

A manager who appreciates you as a person

Open knowledge-sharing environment – exclusive access to a rich pool of colleagues willing to share their endless insights into the broadest variety of modern technologies.

Extended medical / health insurance program designed to attend our teams' need

Flexible work time and location, HQ in Pitäjänmäki, Helsinki 

Choose your preferred OS and tools you need to be the best

Casual events, Tuesday & Thursday coffees, team lunches, annual company events etc.

Lunch vouchers, coffee, drinks & snacks provided at the office
Are you the one we are looking for? If you recognize that this could be the kind opportunity you'd enjoy, leave your application and we'll get back to you as soon as we can! Do it before August 31st since we might proceed before the last application day.
If you come up with any questions or want to have a quick chat before making any further decisions, just reach out to our People Lead Janina Kurki, janina.kurki@sprintit.fi.
We are Sprinters! Want to see what we are like in daily life? Get to know our fun side on Instagram: @sprintitpeople!