Financial Specialist/Consultant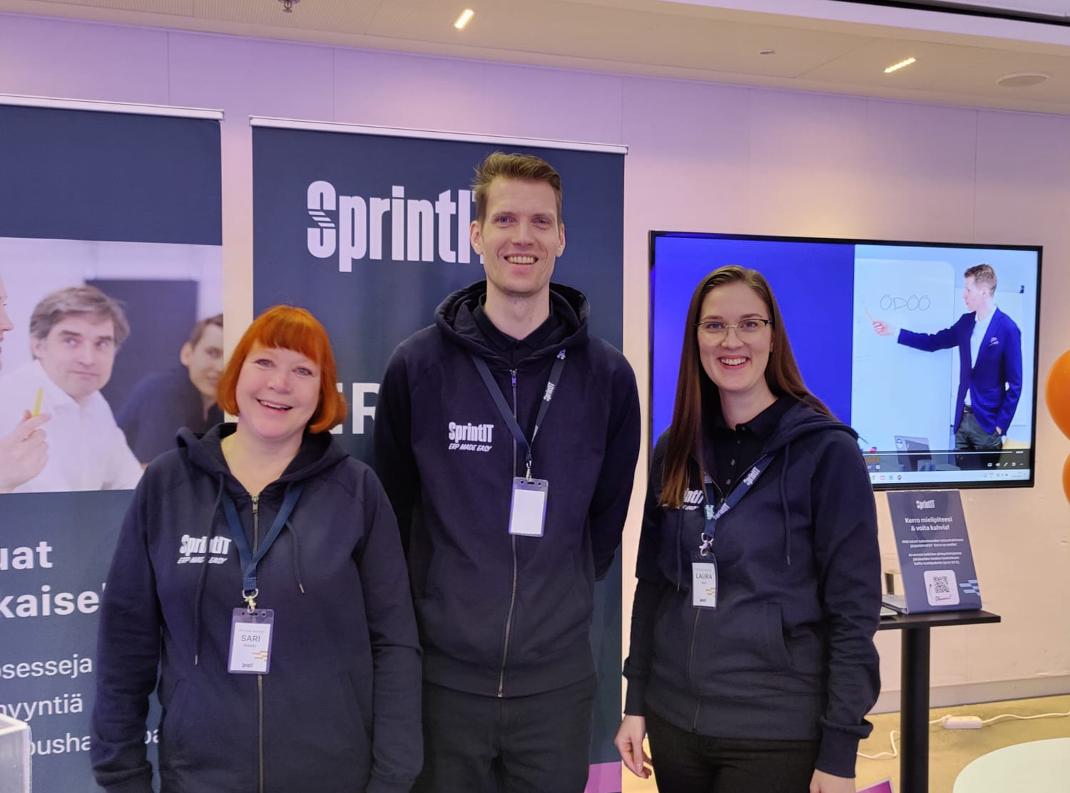 SprintIT is the largest Odoo Partner in the Nordics. We are a rapidly growing consulting, services, and software company in the modern ERP Market, headquartered in Helsinki. Our solutions and services are based on the Odoo business solution and our own custom-made apps. With over 50+ specialized consultants and developers spread across Finland and India, we are available for more than 100+ customers in Finland and Nordic countries every day.
We think the old closed systems are yesterday and the future lies in open-source solutions. Due to strong demand, we are strengthening our expertise in all areas of our customer project teams. We offer an interesting opportunity to be involved in building the business systems of the future, based on open source Odoo technology. 
We offer an interesting opportunity to be involved in building an internationally growing Odoo ERP solution for our customers. In this position, you will become a part of our energetic four-person accounting and finance team, and you will be able to use your previous expertise in accounting and financial management with ERPs, customer needs identification and product development. In this job it is possible to become a wide-ranging expert in accounting and financial management and Odoo. The focus and content of the work can be adjusted according to the interest and competence of the individual selected for the role.

We are seeking a skilled and experienced Financial Specialist / Consultant to join our team and provide expert accounting and financial management solutions to our domestic and international customers of varying sizes from trade, manufacturing, and expert sectors. In this role, you will be responsible for defining and developing accounting and financial management processes for our customers and overseeing their implementation. In addition, you have the possibility to participate in and develop SprintIT's internal processes.

As a Financial Specialist / Consultant, your tasks could include:
Collaborate with customers to define and develop accounting and financial management processes that meet their specific needs and requirements. 

Conduct analysis of customer processes to identify areas for process improvement and optimization.

Develop and implement SprintIT's Odoo accounting solution and procedures that improve efficiency, accuracy, and compliance.

Manage the implementation of SprintIT's Odoo accounting solution, ensuring that it is delivered on time, within budget, and to the customer's satisfaction.

Provide ongoing support and training to customers, helping them to maximize the benefits of SprintIT's Odoo accounting solution.

Ensure compliance with accounting regulatory requirements and industry standards, staying up-to-date with changes in legislation and best practices.

Develop and maintain relationships with key stakeholders, including customers, partners, and vendors.


These will make you excellent in the role:
Bachelor's or Master's degree in finance, accounting, or a related field. 

Experience in accounting and financial management, with expertise in ERP solutions.

Strong understanding of financial management processes and principles, including accounting, budgeting, and forecasting. Understanding how different business processes affect accounting and vice versa.

Experience working with domestic and international customers, preferably in trade, manufacturing, and expert sectors.

Excellent interpersonal skills, with the ability to build relationships with customers and stakeholders.

Excellent verbal and written communication skills both in Finnish and English; be able to communicate effectively at all levels of the organization.


Strong analytical and problem-solving skills, with the ability to identify and address various accounting and financial issues

Ability to work independently and as part of a team, managing multiple projects simultaneously.


Also included in the Sprinter package:
The friendliest Sprinter community of like-minded and international IT people

A manager who appreciates you as a person

Open knowledge-sharing environment – exclusive access to a rich pool of colleagues willing to share their endless insights into the broadest variety of modern technologies.

Extended medical / health care insurance program

Flexible work time and location, HQ in Pitäjänmäki, Helsinki

Choose your preferred OS and tools from G Suite, Odoo and Slack offering

Sick Child Care support 

Casual events, Tuesday & Thursday coffees, team lunches, annual company events etc.

Lunch deduction benefit, coffee, drinks & snacks provided at the office
Does that sound tempting? If you are interested and want to join us, please submit your application via the link below. We'll contact you as soon as possible. Attach a short presentation and your resume.

If you come up with any questions or want to have a quick chat before making any further decisions, just reach out to our People Team Member Jitendra Pathai, jitendra.pathai@sprintit.fi.
 
We are Sprinters! Want to see what we are like in daily life? Get to know our fun side on Instagram: @sprintitpeople!
The deadline to apply for this role is April 15th 2023, and we will review applications as they are received.