SprintIT is a rapidly growing consulting, service, and software company in the modern ERP market. Our solutions and services are based on the Odoo business apps and our own custom-made apps. One of SprintIT's greatest strengths is that it is made up of people from different language areas and working cultures. With our 50 specialized consultants and developers spread across Finland and India, we are available for about 200 customers in Finland and Nordic countries every day.


We think the old closed systems are yesterday and the future lies in open-source solutions. We offer an interesting opportunity to be involved in building the business systems of the future, based on open Odoo technology. Do you want to become one of the Sprinters? With us, ERP is made easy.
As you might know, Odoo is a modern opensource tooling with you can actually change how companies make business. Already used by millions worldwide the clientele is diversifying as we speak and SprintIT has a mission to deliver this superb solution to the Nordic hemisphere. Interested to join us? As an Odoo Gold Partner we offer a one of a kind experience to build this open ecosystem even further with us.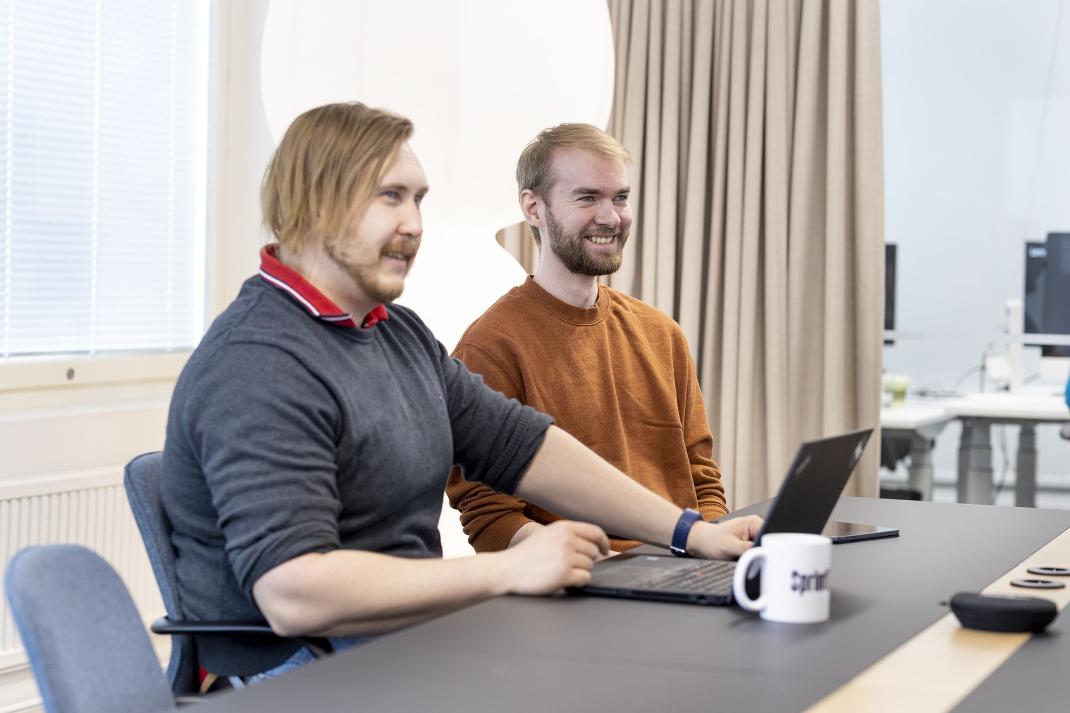 Dear skilled Odoo developer, 

We know you are one of a kind and definitely a rare breed, especially in the Nordics area. Still, we are willing to put an effort to enable you to grow to become one or develop your current unique skillset! 


So what is the offering and why should you join? 


Joining a truly unique setting in Finland, challenging the traditional ERPs

Learning something new daily and certifying yourself into a Odoo Professional 

Start-up environment, where no strict guidelines but the support to do the best choices 

Freedom and responsibility in your own work 

Remote working responsibility; we love to have you in our team, where ever you work from (in Finland/ in India) 

Very flexible working times, based on project work 

Possibility to work as a Freelancer or an Employee, you decide 

Freedom to choose your equipment (are you into Windows, Mac or Linux?) 

Frequent casual get-togethers with the company and the team 


As said, you don´t need to be readymade Odoo professional, but any of these qualifications will make the ride so much nicer; 


Any Odoo experience 

Knowledge in developing ERPs, business/management systems or anything related 

Extended knowledge in databases (PostgreSQL) and programming (such as Python, HTML, MVC / ORM)

Very good additional knowledge in Javascript and XML

Capability to work with customers and international teams

Willingness to learn and develop yourself even further 

Ability to speak Finnish language ( If you don't, you can learn with us) 


Is this you or is this who you want to become? Send us your information already today and we will contact you to meet with us. More information on us as a company, check our webpages www.sprintit.fi 


Br, 
Your future colleagues at SprintIT


We expect all the qualified candidates to have an existing residence/working permit in the EU area. 
Benefits
Healthcare, insurance, paid medication, Flexible working time
PTOs
Vacation, Sick, and paid leaves
Save on commute
Remote working,  free parking 
Your Tooling
Choose your preferred OS and tools you need to be the best 
Prime location
Pitäjänmäki/ Valimo, Helsinki
Casual Events
Tuesday & Thursday coffees, Team lunches, Annual company events
Eat & Drink
Lunch vouchers, Coffee, drinks & snacks provided
Have Fun
Activity vouchers, great colleagues, casual sport time