Highlights from the Finland Office's Trip to India
Exploring our India office with Sprinters from Finland

This March, after a longer break due to the COVID-19 pandemic, the Finnish Sprinters finally had the opportunity to visit our colleagues at the India office. The last time we were able to make the trip was over two years ago.
The teams keep in touch daily via video calls and other channels, but there's nothing quite like meeting face-to-face to strengthen bonds and build relationships.



As the Finland team of three - partner Petri Heino, People Lead Janina Kurki
and
Team Lead Petra Eloranta
- stepped off the plane and into the bustling city of Vadodara, Gujarat, they were eager to catch up with their Indian colleagues and dive into the work together.
HR Manager Jitendra Pathai
was there to welcome them with developers
Himani Maheta, Dhaval Talpada, Meet Vaishnani, Kamlesh Vadhiya and Hitesh Zala.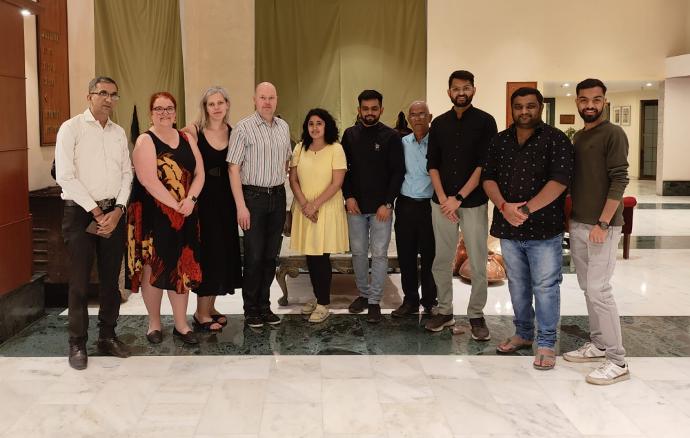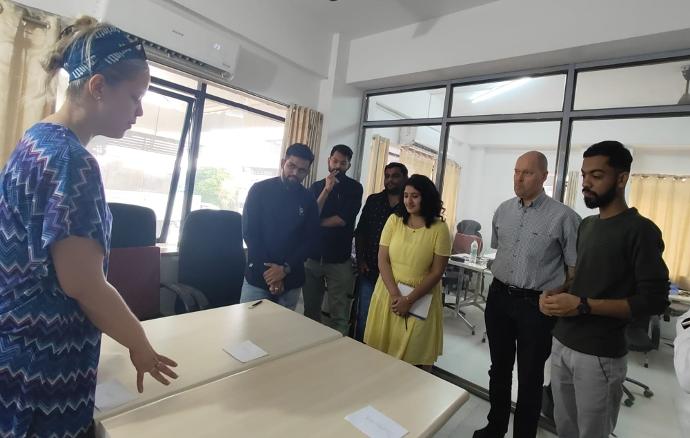 Workshopping and onboarding

During the visit, the teams participated in a workshop, onboarded new team members and interviewed new candidates.

"The Indian team greatly enjoyed working and spending time with the Finnish colleagues, it was a pleasant experience. We would like to spend more time with the Finns to understand their work style and expectations more deeply.", says Jitendra.

"There were valuable takeaways for the future, too. One such idea was to prioritize onboarding for new team members to ensure smooth integration and effective collaboration across offices."
It goes without saying that the visit wasn't all about work. When in India, you need to explore the surroundings, experience the culture, taste the delicacies!
Petra
confirms:

"For me personally, it was really important to meet our team and get to talk face to face. But it was also wonderful when the team took us to taste really delicious Chai and introduced us to the local food culture. I usually drink coffee, but that Chai was better than any coffee I've had!".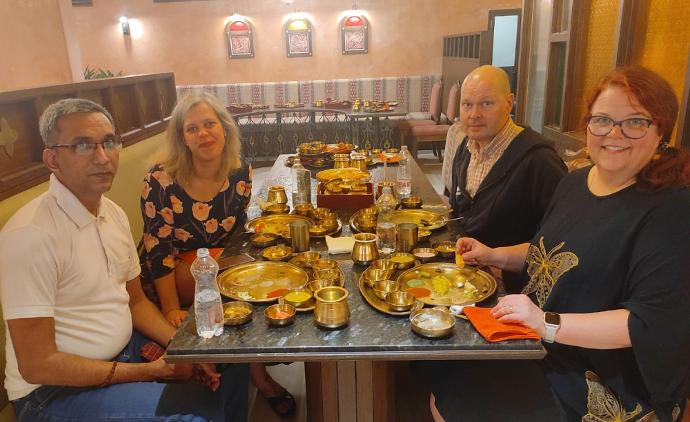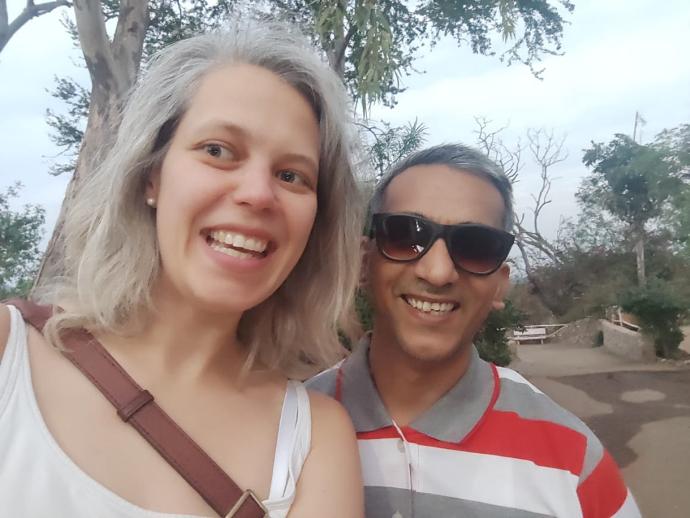 Janina
and
Jitendra
also took some time to get away from the city and did an excursion to a nearby hillock. Small hillock Dhaba Dungri is a famous Shiva Temple located on the way from Halol to Pavagadh. It is also known as "Tapobhumi" of Maharshi Vishwamitra.



"Getting together with the team face-to-face was a fantastic experience after such a long time. As stated, we met with the current team and welcomed some new team members. After work, we went out for dinner and enjoyed some local sights. During work hours, we spent time workshopping ideas on how to improve things, which sparked an excellent discussion and generated some valuable follow-ups to help us achieve better results. Overall, I was really excited to go on this trip, but even more thrilled to have reunited with the team, and I'm looking forward to seeing everyone again soon.",

Janina

concludes.