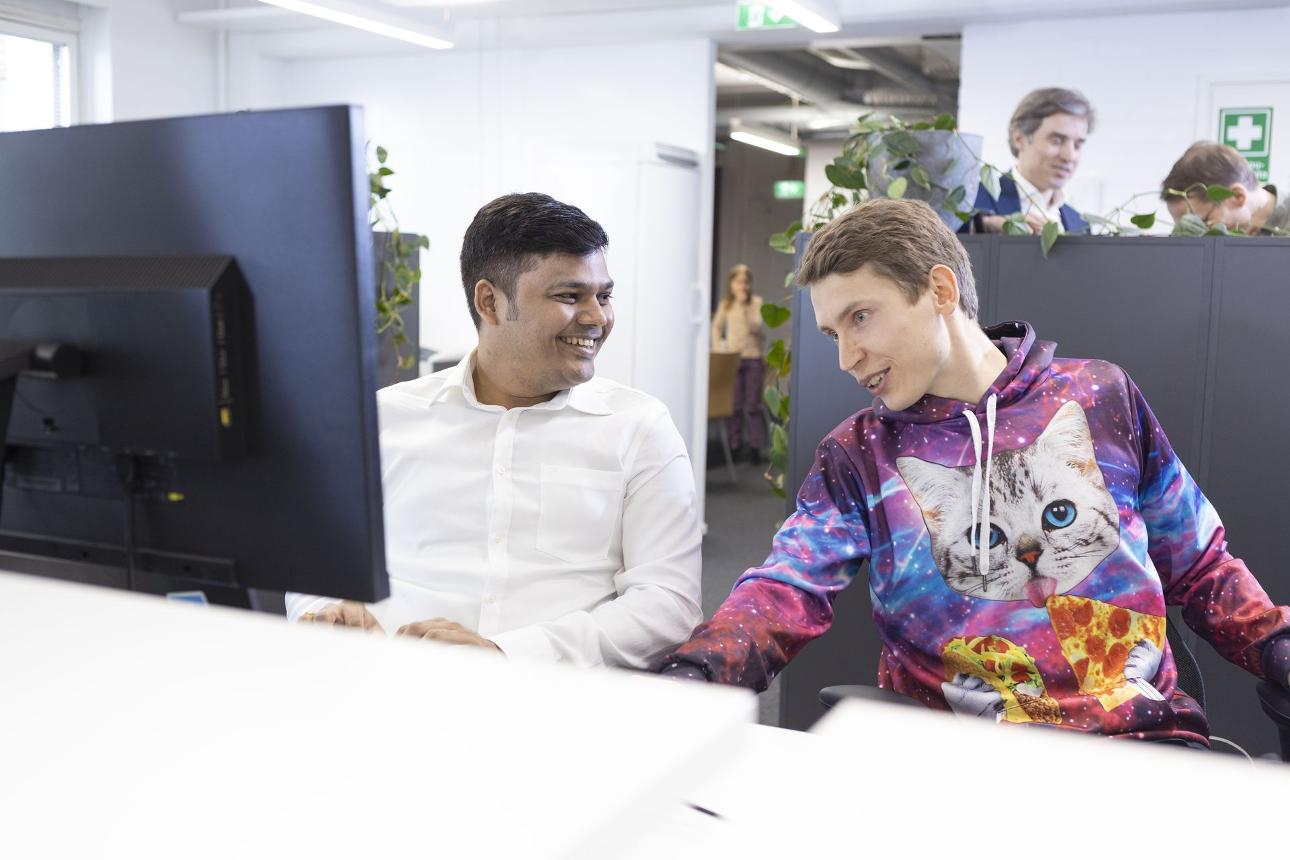 Join the team of Pros! 

SprintIT is a rapidly growing consulting, service, and software company in the modern ERP market. We are Transforming Odoo ERP to make it more accessible and efficient. Our solutions and services are based on the Odoo business apps and our own custom-made apps. With 50 specialized Consultants and Developers spread across Finland and India, we are available for more than 100+ customers in Finland and Nordic countries every day.

More about us:
THE OFFER 
We invest in the potential of all our employees because they are the true drivers of our growth. We strive to offer our people stimulating working conditions so they can give the best of themselves: safe and pleasant work spaces, motivating remuneration, social protection, respect for work / life balance.
We pride ourselves in having an Open knowledge-sharing environment - exclusive access to a rich pool of colleagues willing to share their Endless Insights into the broadest variety of modern technologies.
We work in a Global environment. We cooperate with colleagues from Finland, Nordic Countries and India on a daily basis. The English language is the basic language of communication. We also value persons speaking various languages.

We are Sprinters! Want to see what we are like in daily life? Get to know our fun side on Instagram: @ sprintitpeople!
Especially if you are an ERP expert or an experienced ICT / Solution architect, we would like to hear from you! Here are some examples of some of the roles we are always hunting for:
ERP Project Manager
An Enterprise Resource Planning (ERP) Project Manager develops, plans, and implements an ERP system. They also determine how the project is run, set deadlines, assign responsibilities, and monitor progress. An ERP project manager works closely with their business' leadership, the CxOs of the customers. 
ERP Solution Architect
The ERP Architect will be responsible for providing expertise in selling, shaping, defining, implementing and quality-assuring ERP engagements. Involved from an early stage of pre-sales, you will be a senior member of the team that leads the customer through to successful delivery.
ICT Architect
ICT system Architects design architecture, components, modules, interfaces, and data for a multi-components system to meet specified requirements.
If you would be interested in joining the SprintIT team, please leave your open application via our recruitment system. We keep the applications for six months.